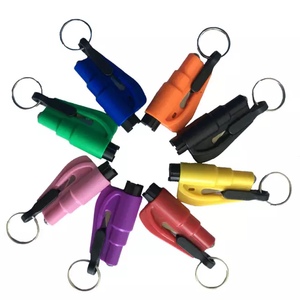 This seat belt cutter and window breaker can potentially save your life. 
You never know when an emergency may occur, and you'll need to cut your seat belt or break your window to get out of dangerous situation. 
Easily attach to your current Keychain or keep it in the car. Colors available include Red, Black, Blue, Yellow, Green, Orange, Purple, and Pink.