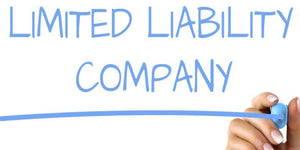 Starting and running an LLC costs money. How much depends on the state where the LLC is formed. It also depends on whether you do the work yourself or hire an attorney to help you.
LLC Formation Costs
There are various fees you must pay to form an LLC. The exact amount varies from state to state.
Filing Articles of Organization
To legally establish your LLC, you must file a document usually called articles of organization (sometimes called "certificate of formation" or "certificate of organization") with your state's business filing office. In most states, this is the Secretary of State, and the fee to file articles of organization is usually $50 to $100, although in Alaska it's $250.
Reserving an LLC Name
You need to choose a name to identify your LLC that isn't too similar to the name of an existing LLC on file with your Secretary of State. In almost all states, you can reserve an LLC name you like for one or two months by a filing name reservation application. The cost can be as little as $10 or up to $50. Reserving an LLC name is purely optional. You don't have to reserve a name before you file your articles of organization.
Filing a Fictitious Business Name Application
You don't have to operate your LLC under the legal name listed in your articles of organization. You can use a different name, called a fictitious business name, assumed name, or DBA (for "doing business as"). This is purely optional; you can stick with your original LLC name if you want.
To use a fictitious business name, you must file an application and pay a filing fee. In some states, you file a single state-wide application with one state agency, such as the Secretary of State. In other states, you must file an application at the county level in every county where you have a business office. In some states, you are required to publish your fictitious name in a legal newspaper. The total cost can be as little as $10 to $200 or more. The average cost is $50 to $100.
Obtaining a Business License
Depending on where your business is located, it's likely that you'll need obtain a business license for your LLC from your city or county government. Some states, such as Washington, have state-wide business licenses. Most states have local license requirements. The cost to obtain a business license is usually $50 to $100.
Ongoing Costs of Running an LLC
Once your LLC is up and running, you'll have to pay ongoing fees to keep it in good stead with your state and local government. If you fail to pay these fees, your LLC could lose the legal right to do business in the state.
State LLC Formation Costs
(These fees do not include the cost of optional services such as reservation of name, fictitious business name application, or professional registered agent. Nor do they include local business licenses whose cost varies widely by locality.)
*table from nolo.com (click your state for more information. You will be redirected to NOLO)

Establishing your LLC yourself is often the cheapest option, but completing all of the forms and filing them yourself can be complicated. Self Shield USA can complete all of the paperwork and filings for you, with packages starting at just $25.