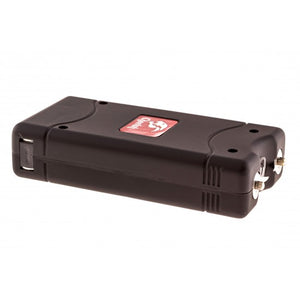 Rechargeable Stun Gun (Model L-100).
Extreme powerful to stop attackers in their tracks.
Small size 4" x 2" x 1" with rubberized grip.
Built in Bright LED flash light.
Rechargeable, plugs directly into standard wall outlet (No cord needed).
Includes nylon holster with belt loop for easy carrying.
Box size 4.5" x 2-3/8" x 1-5/8" size of a cigarette pack.
ALWAYS READY AS THIS MODEL DOESN'T NEED SAFETY PIN.